Lyft Phone Number
Finding the right Lyft phone number can be frustrating, but we've got you covered! Explore our list of ways to reach Lyft's customer care team directly – whether by phone, email, their help site, or through social media channels. Scroll down to find the Lyft contact number.
Lyft Contact Number
The most effective way to connect with Lyft is through their help center. However, in urgent situations, you can reach Lyft's critical response line at 855-865-9553 and press 2 for immediate Lyft contact.
For non-urgent matters, you can receive plenty of assistance via email, the help center, or by browsing common Lyft questions.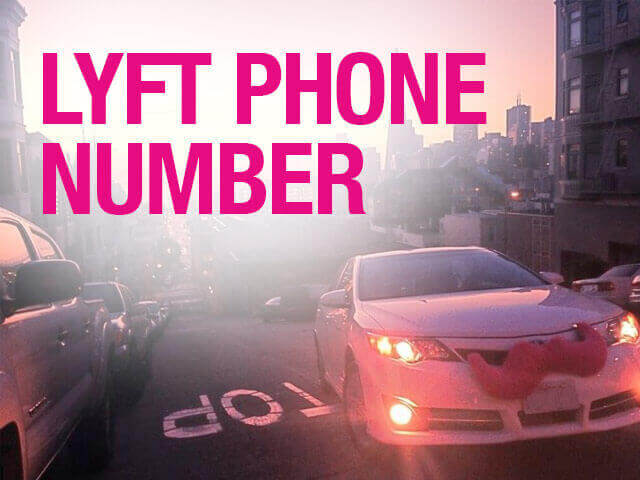 Contacting Lyft via Social Media
You can also get in touch with Lyft on Twitter by mentioning @asklyft or by visiting the Lyft Facebook page. Social media provides a convenient way to reach Lyft customer service anytime, 24/7.
TIP: For a quicker and more efficient Lyft support response, always try to include your trip details.
Lost & Found
Did you misplace something during your last Lyft ride? No worries, you can easily retrieve it. Open the Lyft app, go to "Ride History", locate your trip, and click on "Find Lost Item." Alternatively, you can find a direct "Lost something?" link in your Lyft email receipt. It's simple and convenient.
Lyft Contact Details
If you need to speak to a Lyft representative, you can reach them by phone:
Call 855-865-9553.
Press 2 for assistance.
Lyft Call Center
While Lyft doesn't have a traditional call center, they do offer a critical response line (Lyft hotline) for drivers facing important issues with their passengers. You can quickly request assistance from Lyft within the app, ensuring a swift and reliable response.
Lyft Help Center
For any inquiries or access to a comprehensive list of frequently asked questions, visit Lyft's Customer Service page on their FAQ website. You'll find answers provided by both real drivers and Lyft itself, ensuring the best possible support for your rides or driving.
Email Lyft Support
Here are specific email addresses for different types of questions:
Lyft's support teams are responsive and ready to assist you promptly.
Social Media Pages
If none of the above options work, you can also try reaching out to Lyft through their social media profiles:
Feel free to connect with Lyft on these platforms for additional assistance.